Already this winter, one of the greatest Christmas Markets in Poland will be created on the premises of the Poznań International Fair. It should be a time of joy for everyone, so we make every effort to ensure that as many people as possible can feel the magic of Christmas with us!
IN_SPIRE FOUNDATION ACTIVITIES
As the In_Spire Foundation, we think about children from poorer families, smaller towns and villages from Wielkopolska, for whom a trip to the Fair will be a great attraction.
We will also invite children from care and education centers, community centers in Poznań and the region for a trip to the Magic World of Christmas.
And because we believe in the great strength of integration, we also want to invite Ukrainian children staying in Greater Poland centers or studying in our schools, so that, together with their Polish friends, they will feel the power of play and make friends.
Our goal is to make 250 POLISH AND UKRAINIAN CHILDREN together spend this time at the Fair and feel the magic of Christmas.
We would like our PARTNERS AND THE INVITED CHILDREN to become part of the Foundation's next project - "In_Spiruujące Święta".
Let's organize an unforgettable trip to the World of Christmas together!
We invite companies, organizations, foundations and private persons who would like to support our project to cooperate with us.
Find out more: https://jarmark.poznan.pl/pl/aktualnosci/in_spirujace-swieta/

WE PROVIDE FOOD TO THOSE IN NEED
For the sake of those in need, we made sure that in the event of a surplus of unsold food from some eateries at the Poznań Christmas Fair, it would reach those who need it the most. The beneficiaries will be people using the Caritas Food Court located in Poznań.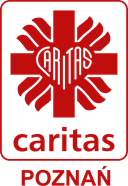 A NOBLE GIFT FOR THOSE IN NEED
Sharing with others is the most beautiful form of multiplying good. It is so deeply ingrained in us that even if we have little, we can see someone who has less and help them. It can be a piece of a modest meal that the old lady gives to her dog. The jacket with which a cold mother wraps her child. Beloved ball, which, however, will be more useful for a friend who has not celebrated victory for a long time. Or the Noble Gift, which is what is currently missing for a needy person.
We can share. We show this when we look after each other in challenging moments. We do not think about how much we have and whether we will have less by sharing. From these selfless help comes much good and strength for those who are powerless in a given situation. We regain a sense of influence.
This year, volunteers from the Noble Gift have reached thousands of families for whom hunger, loneliness, coldness and fear for tomorrow are often daily bread.
We invite all guests of the Poznań Christmas Fair to learn about the stories of families from Poznań and the Greater Poland Voivodeship: FAMILY CHOICE and support for the needy. Let us share the good with those who have less. It doesn't take much. Because good is the result of division.
As organizers of the Poznań Christmas Fair, together with our employees, we also help other people by organizing packages for families.
FINANCIALLY SUPPORT A PRECIOUS PACKAGE
It is thanks to the Benefactors that Szlachetna Paczka can reach new places and people in need.
By paying, we help poor families, children, seniors and the sick. For those who need it the most. Donate here >> PAY